3 Reel Slot Game Guide
Three reel slot machines operate on 3 reels. The number of reels are activated when you place your bet and press the spin button. To win with three-reel slots, you need to line up matching symbols on the same payline. The best 3-Reel slotshave an average RTP of between 93 and 98%, making them a good choice.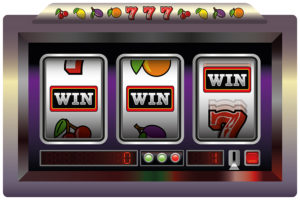 This guide will look at the different types of 3-reel slot machines and how each of them works. We will also show you where to play instantly with no download necessary!
Casinos to Play 3 reel Slots
Classic Slots – A Look Back in Time
The first-ever slot machine came about in 1894. The first fruit machine with automatic payouts came about four years later, in 1898. This is suggested to be the foundation for the future of slot machines.
With time, slot machines advanced and moved from land-based casinos to online casinos. This gave way for iGaming developers to experiment with slot machines and create some of the best machines.
Today, classic slots are available with up to 9 paylines and endless themes and designs. However, one thing that hasn't changed is the 3x3 reel setup. Online 3 reel slots have also given way for more reels in the form of 5 reel slots. These slots have more paylines, bonus features, entertainment, and chances to win.
How to Play 3 Reel Slots
It is very easy to play online three-reel slot machines for real money. You will first place your bets by adjusting your bet per line. There are various types of 3-reel slots, not all of them have only 1 payline.
When you play slots with three reels, you can get up to 9 paylines. You will adjust the coin size for each pay line at the bottom of the screen. Once you are happy with the bet amount, you will press the spin button to set the reels in motion. Once they come to a stop, any winning combinations will pop up on the screen.
It is unlikely to find bet levels with classic slot machines where you can adjust the number of coins per line. However, if you find yourself spinning the reels of a machine where you have this option, we recommend you take full advantage!
Types of Three-Reel Slots
3-Reel 1 Line
3-Reel 3 Lines
3-Reel 5 Lines
3-Reel 9 Lines
Progressive Jackpot
3 Reel Slots: How to Win
To win with these classic games, you need to land matching symbols in an adjacent position. If you are playing a 3-reel 1 payline, the matching symbols need to line up horizontally. If there is more than one payline, identical symbols may match diagonally.
Payouts for winning combinations are paid out in multiplier values or currency. With the currency payouts, the paytable will change depending on your bet amount. You will be able to find this information in the paytable.
With a multiplier value, the amount in the paytable is multiplied by your bet per line. For example, if the payout for three 7's is $250 and you bet $1, your payout will be $250.
Bonus Features
It is very rare for three reel slots to have bonus features. However, if they do, they will probably be straight forward without any complications. The four most common bonuses you are likely to find include:
Wild Symbol – The duty of a wild is to replace other symbols on the reels to form a winning combination. If the slot has a scatter symbol, the wild will not be able to replace it.
Scatters – The duty of the scatter symbol is to trigger other bonus rounds such as free spins. These symbols can also pay in position on the reels.
Free Spins – Free spins bonus is a bonus round that will give you extra spins at no cost. These free spins can also sometimes be recursive, depending on the slot you are playing.
Jackpots – These are special prizes awarded for landing a certain combination of symbols on the reels. These can be fixed jackpot prizes or progressive, whereby they increase with every bet.
Best 3 Reel Slots
Money Train
Triple Jokers
Diamond Duke
Mega Joker
7s on Fire
What Makes 3 Reel Slots So Popular?
Classic 3 reel slot games are ideal for players who are new to casino gaming. They are very easy to master without the clutter and complications of bonus features. There are also fewer paylines to bet on, which can help make your budget last longer. While three-reel slots may not appeal to many players from the younger generation, it does appeal to veterans that still like the traditional form of the game.
Related Slots Guides